Activities of the year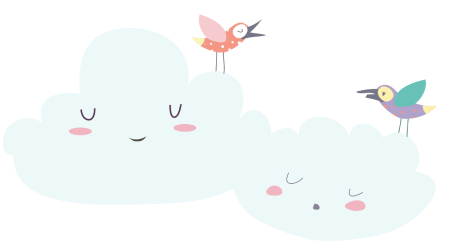 Brainy Kids Academy Children''s Fun Festival: "Fairy Mid-Autumn Festival"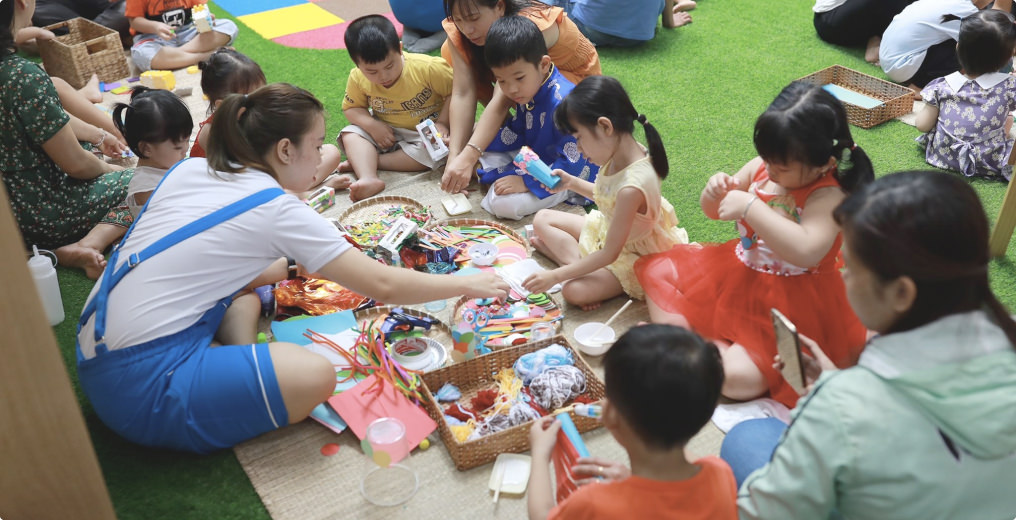 After preparing to hold a happy festival: "Fairy Mid-Autumn Festival", teachers and kids got together to learn about where the mid-autumn festival originated, how the lanterns for the mid-autumn festival is made, how to make a moon cake, how to decorate a mask of Tudigong and a ion's head... All activities and questions are derived from children. Children are encourage to raise their wonders and be guided to find out the answers by themselves, contributing to the comprehensive development of the kids.The "Mid-Autumn Festival" not only does inspire children to love our tradition more, but it also arouses a passion for learning and discovering new things about Mid-Autumn Festival that the children have not known before.
For the first time, the atmosphere at Brainy Kids Academy is bustling, colorful and magical as in a fairytale. This is because of the enthusiastic and confident of the lovely and pretty children. This is such a good chance for our kids to enjoy with their Mom and Dad, visit and participate in the excercises, explore the corners of the game decorated by teachers based on the theme of Mid-Autumn Festival. This is also a part of teaching 12 months - 6 years old programs at Brainy Kids Academy. Children will not be bored by the lessons, but they can develop their creation and play happily.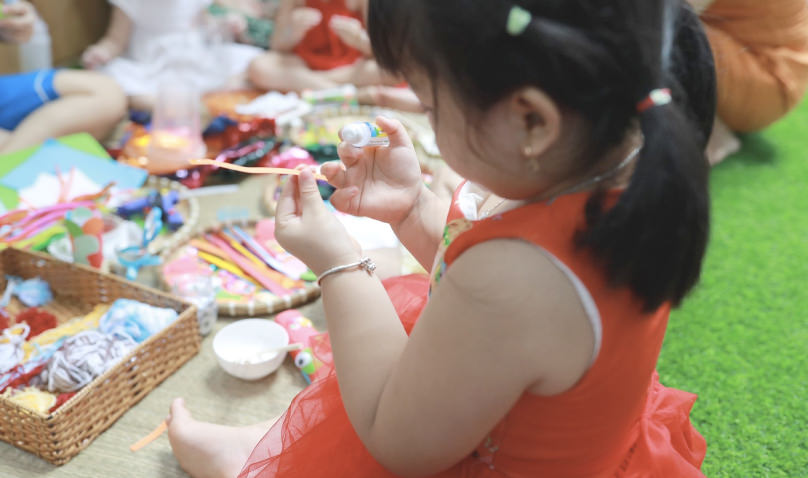 All kids are obedient, polite and extremely active, run around to visit each booth of Lantern Street, Fashion Street, Folk Game Street, Art Street, ... and show their talent, skillful and flexible skills through many games such as catch piggy bank, pass monkey bridge, ect. Finally, children can enjoy delicious dishes at Buffet - Food Street.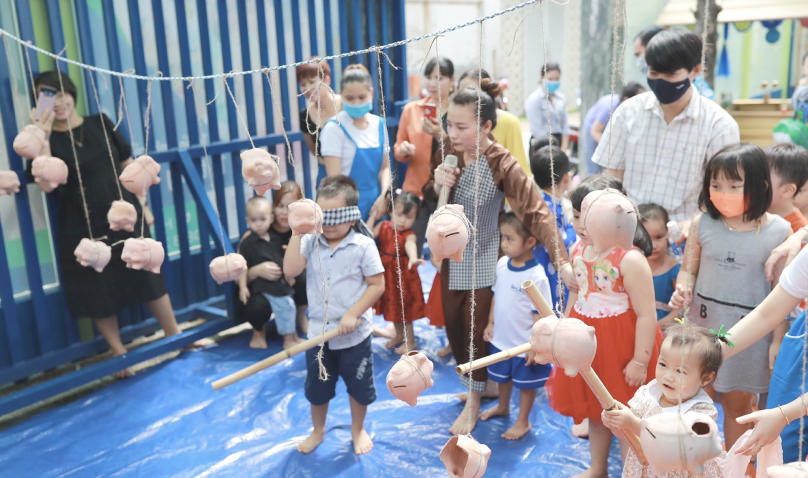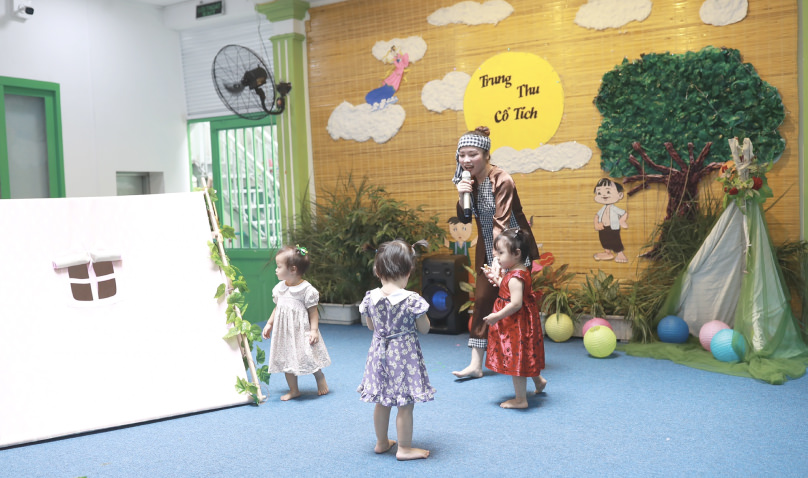 Moreover, all teachers, children and parents can enjoy the dance together; cheering when The Moon Boy sang a sweet voice to contribute to the happy atmosphere. All created a memorable festival at Brainy Kids Academy; that some of children don't even want to go back home, still want to play with the other guides. Brainy Kids Academy looks forward to meeting all the children and parents in the near future! Thank you all for spending a meaningful weekend at Brainy Kids Academy.